Explore. Discover. Learn.
Fort Sumter is where the bloodiest war in the history of the United States began. It's a must-see attraction for anyone visiting Charleston, South Carolina. Fort Sumter Tours is the authorized concessioner offering the only boat service to and from Fort Sumter that actually docks at the Fort.
The Experience
Walk Where the Civil War Started
Your $35 Adventure Includes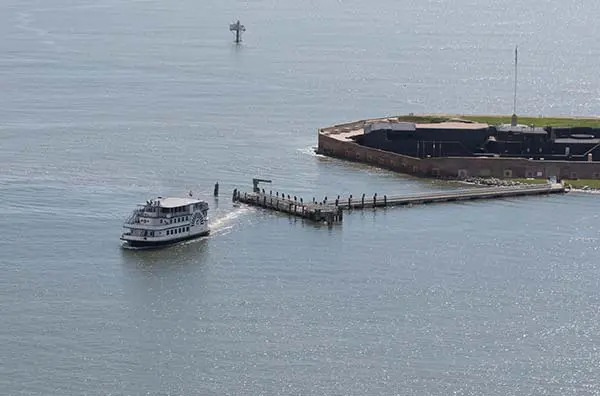 Tour Fort Sumter
Stand where America's deadliest war began. The first shots of the Civil War were fired upon Fort Sumter.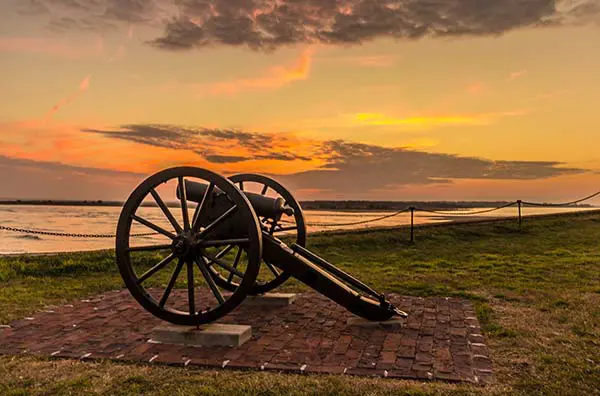 Learn How the War Began
Explore the exhibits at the Fort Sumter Visitor Center to understand how the Civil War started.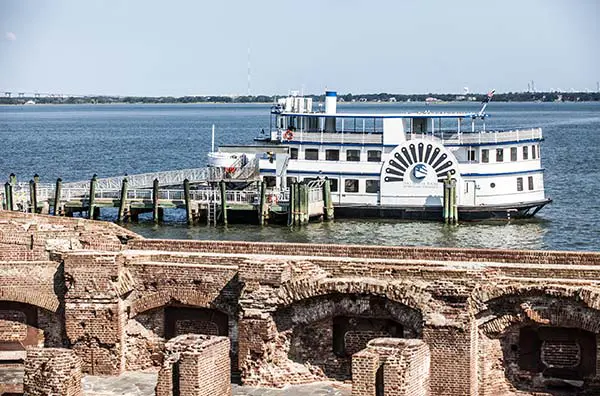 Go Deeper
Package your Fort Sumter tour with other historic sites and tours for a greater understanding of our nations's history.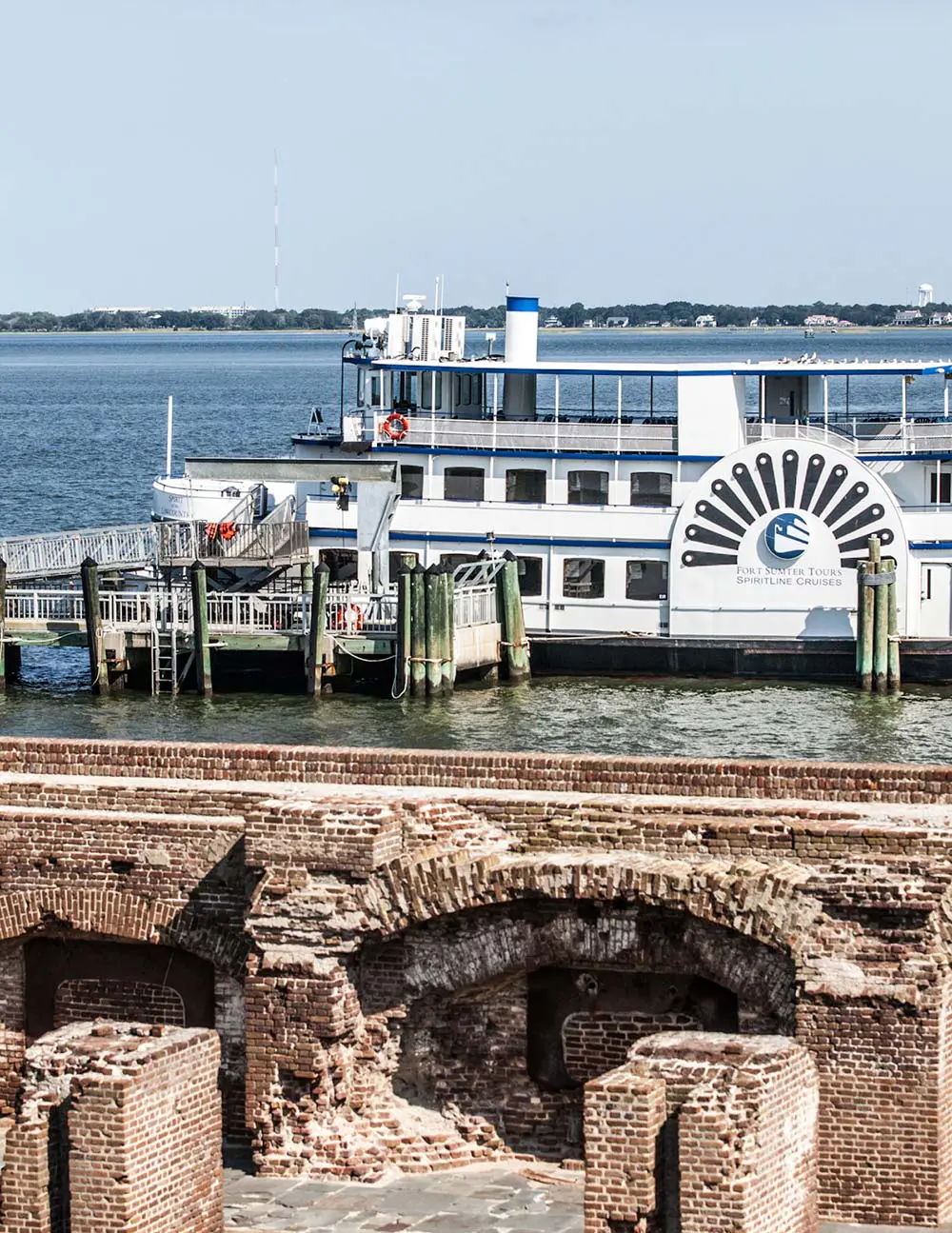 See Even More On Your Charleston Vacation
Maximize your time in Charleston and learn even more about our city's rich history. Join with our trusted partners for additional tours and attractions.
Save money when you combine tours and book these exclusive offers online!
Quick Answers
Frequently Asked Questions
Liberty Square – Downtown Charleston
Jan 2 – Feb 27 11:00 a.m., 2:30 p.m.
Feb 28 – Mar 13 9:30 a.m., 12:00 p.m. & 2:30 p.m.
Mar 14 – Aug 20 (Sept 1 – Sept 3) 9:30 a.m., 12:00 p.m., 2:30 & 4:00 p.m.
Aug 21 – Nov 27 9:30 a.m., 12:00 p.m. & 2:30
Nov 28 – Dec 24 11:00 am & 2:30 p.m.
Dec 26 – Dec 31 9:30 a.m., 12:00 p.m. & 2:30 p.m.
Thanksgiving, Dec 25 & Jan 1 No Tours Available
Patriots Point – Mt. Pleasant
Jan 2 – Feb 27 1:00 p.m.
Feb 28 – Mar 13 10:30 a.m. & 1:00 p.m.
Mar 14 – Aug 20 (Sept 1 – Sept 3)10:30 am, 1:00 p.m. & 3:30 p.m.
Aug 22 – Nov 27 10:30 a.m. & 1:00 p.m.
Nov 28 – Dec 24 1:00 p.m.
Dec 26 – Dec 31 10:30 a.m. & 1:00 p.m.
Thanksgiving, Dec 25 & Jan 1 No Tours Available
Daytime Tours:
Fort Sumter Tours tickets are 100% refundable if cancelled 2 hours in advance of the departure time. If tickets are cancelled less than 2 hours from
departure time they are non-refundable. Fort Sumter Tours will cruise in most weather conditions all-year round. Time on the Fort may be impacted by weather at the discretion of the National Park Service.
Sunset At Fort Sumter Cruises:
Cancellations with refunds accepted up to 24-hours in-advance.
The total tour time is 2 1/4 hours with about 1 hour spent on the fort.
Ramps used to access the ferry can vary based on tides and adverse conditions. Therefore, the ferry departing from downtown Charleston or Patriots Point is not always fully accessible. To ensure your visit will be fully accessible, we recommend contacting Fort Sumter Tours on the day of your visit at 843-722-2628.
Please note that copies of the vessel's narration are available to visitors with hearing impairments. Braille copies of the park's brochure are available to individuals with sight impairments.
There is no elevator service at Fort Sumter.
The museum, museum bookstore and top level of Fort Sumter are only accessible by climbing stairs. Visit the National Park Service's page on accessibility to learn more or call 843-883-3123.
Reviews
This is a Charleston Tour to Talk About!
Very informative tour of one of our country's most important landmarks. The guide was so knowledgeable and made the Fort come alive. Highly recommend!
Jim Famulare
Fantastic tour and very informative presentation at the flag pole during the lowering of the flag. We saw dolphins and pelicans and the Jr. Ranger program for kids is great.
Katie Whitestone
Wonderful experience! They really treat you well and can learn a lot of history too.
Craig Cocoz